Welcome to Boyle MacDonald Wines! Our tasting room is located at 448B Main Street, on the 2nd floor above the Sierra Nevada Adventure Company, in the idyllic town of Murphys, CA.
UPDATE: November 18, 2022

The Holidays are upon us! Boyle MacDonald will be offering lots of fun discounts throughout the Holiday Season including re-introducing our prize wheel.
Additionally, we will again be offering our Library Napa Valley Cabs and Sierra Foothills Zinfandel Dessert Wine. These wines make wonderful gifts for the wine lovers in your life. Feel free to contact us with any questions.
Plan your visit to Murphys and enjoy the Holiday Season with us. Go to visitmurphys.com for a full list of things to do.
Music on the Rooftop is every Friday beginning at 6pm unless otherwise noted. #comeonup and enjoy the wonderful vibes. No reservation is necessary.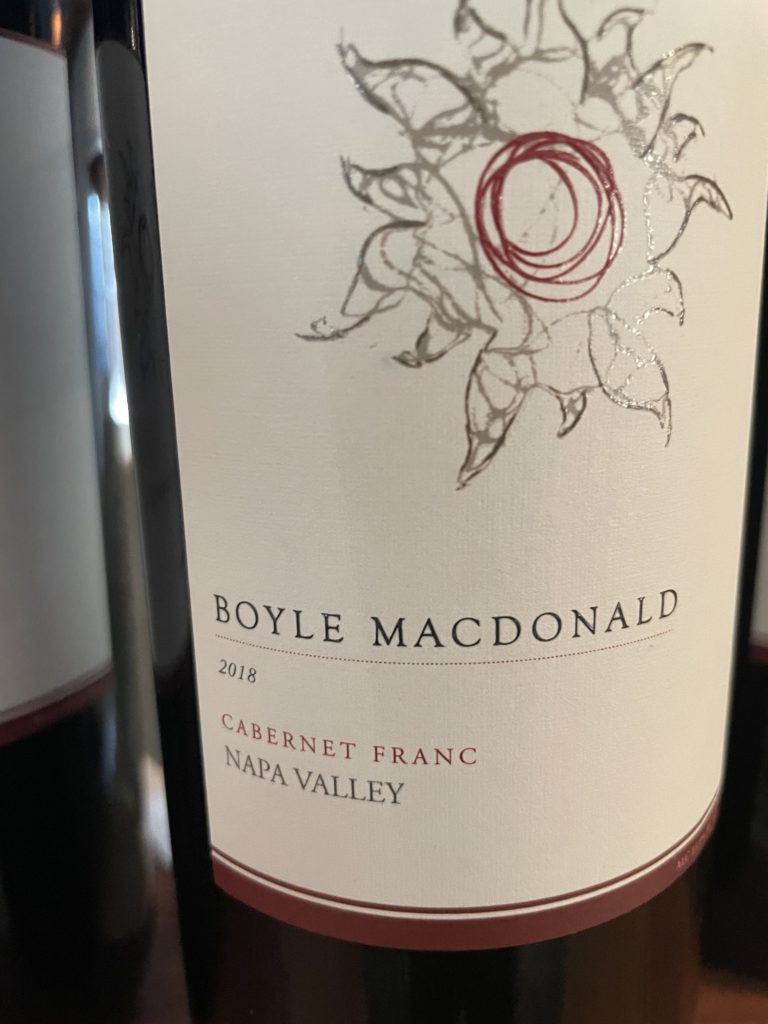 Our wine club shipment included the release of the 2018 Napa Valley Cabernet Franc. As many of our followers know, we very rarely make a 100% Cab Franc as we most often prefer to use it as part of our field blend when making the Cabernet Sauvignon. Now is a great time to join the club. Inquire about our Wine Club when visiting the Tasting Room. Or, simply contact Craig directly with inquiries. Don't miss out on the club member benefits!
We are now into Winter Hours at the Tasting Room: Fridays 12-8, Saturdays and Sundays 12-5.
Contact Craig MacDonald directly via email or text with any questions: sales@boylemacdonald.com/707-654-6058
Refer to our Calendar to find hours of operations for specific days and events.