---
WINES THAT SUPPORT LAND RIGHTS AROUND THE WORLD
Boyle MacDonald has teamed up with The Oakland Institute in order to help in their amazing efforts of "working on the front line of the struggle to defend land rights, uncovering the drivers, the actors, and the impacts of land grabbing around the world." Additionally, The Institute's endeavors strive to bring egalitarianism to food and clean water access around the world with dedicated, unbiased "research and analysis on food and agriculture as it is only an in-depth objective understanding of the problems that can lead the right solutions to find their way into on-the-ground policy."
Their research doesn't simply point to food and water sustainability issues and solution that can be implemented abroad. A closer look at their work hands us a playbook that can be used right here at home, whether it be water conservation and sustainable agricultural methods for your tomatoes, walnuts…or indeed, your vineyard!
All proceeds from the sale of the Mannat label will be donated back to the Institute. Please help by purchasing these beautiful wines and enjoy them knowing that your purchase is working for a sustainable future for all.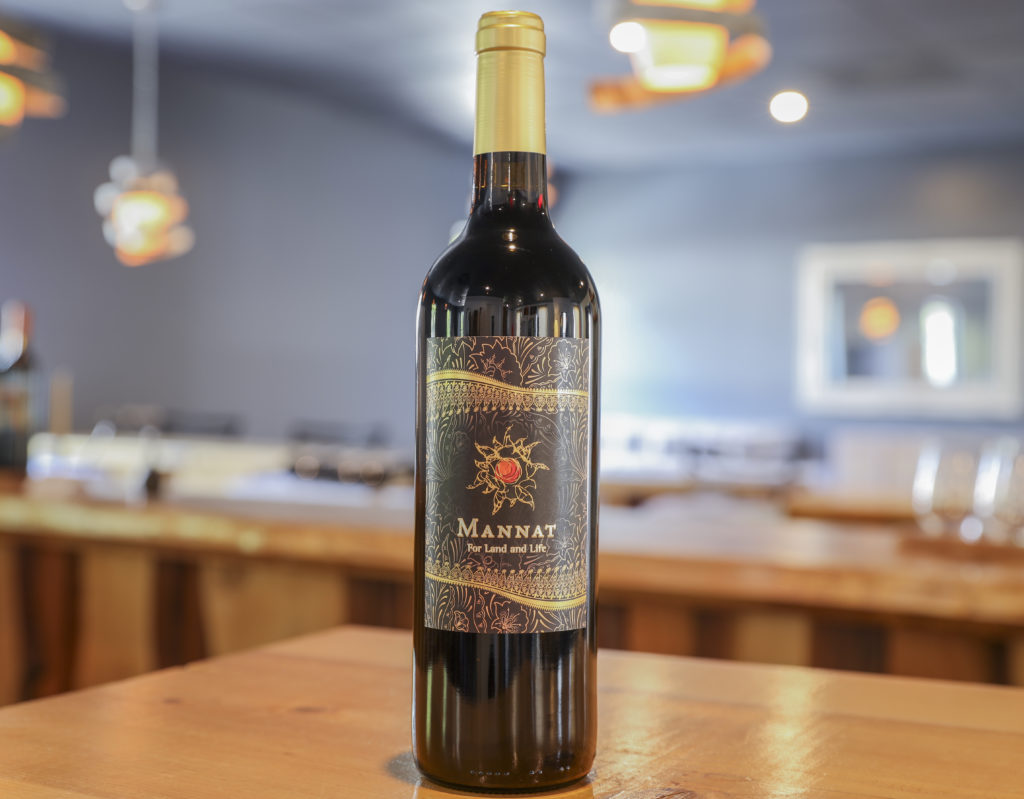 Boyle MacDonald offers the Mannat in our Murphys Tasting Room. Please visit us, or contact us directly via email, sales@boylemacdonald.com.